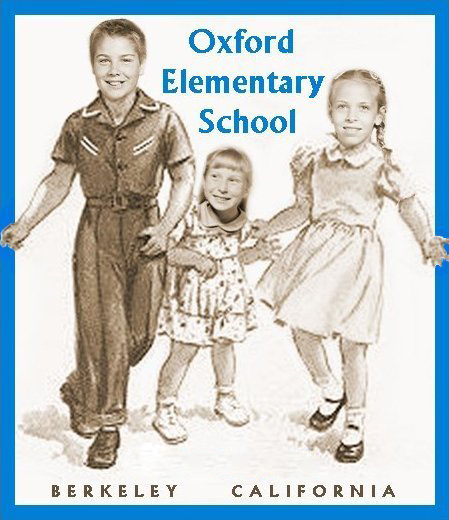 Oxford Elementary School
1130 Oxford Street
Berkeley 7, Calif.
Oxford Elementary School in the late 1940s and 1950s was a neighborhood school in Berkeley, California for kids living roughly round and about the Circle. There was usually one teacher per grade, and we remained in a classroom for a year. Rather than a PTA, we had a "Mother's Club." (See <!a href="http://oxford.berkeleypta.org/oxford_history.htm"> Oxford History and Oxonian and Oxford Song.)
Send additions, corrections, or comments to reidar@columbia.edu
What's New on the Oxford site!
Last updated 4 May 2023